Secret Clearance Sale


Exclusive 25% Off Super Secret Clearance Sale for My Collectibles Customers
As you may know, Collectibles Today (almost) NEVER discounts anything. When you first visit the sale page, it may be hard to tell the products are at least 25% below MSRP. That is, until you check the competition...
Visit the Secret Clearance Sale.
Collectible of the Day
Breast Cancer Support HERSHEY'S Kisses Music Box: KISSES For A Cure - $49.99
The Bradford Exchange > Music Boxes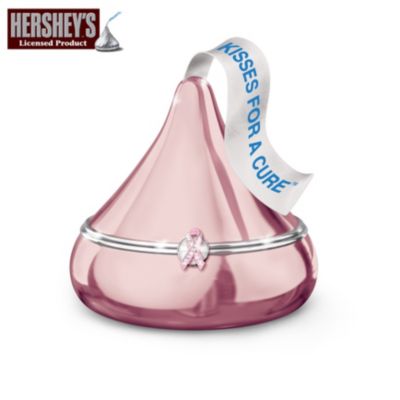 There's nothing like a HERSHEY'S® KISSES® chocolate to make any day a little sweeter. Now you can help brighten the days of those who have been impacted by breast cancer with this one-of-a-kind breast cancer support music box. Exclusively from The Bradford Exchange, a portion of the proceeds from this music box will be donated to help fight breast cancer.Exquisitely handcrafted in Heirloom Porcelain®, this Hershey's Kisses collectible features a shimmering, hand-applied pink metallic "wrapper." The silvery Limoges-style hinge is adorned with a pink ribbon clasp sparkling with simulated jewels and a satiny fabric ribbon crowns the top with the words, "Kisses for a Cure™". Plus, this keepsake plays the melody of "You're the Inspiration." High demand is expected for this limited edition. Order now!