Secret Clearance Sale


Exclusive 25% Off Super Secret Clearance Sale for My Collectibles Customers
As you may know, Collectibles Today (almost) NEVER discounts anything. When you first visit the sale page, it may be hard to tell the products are at least 25% below MSRP. That is, until you check the competition...
Visit the Secret Clearance Sale.
Collectible of the Day
Elvis Presley Genuine Suede Women's Moccasins: Blue Suede Shoes - $69.95
The Bradford Exchange > Women's Shoes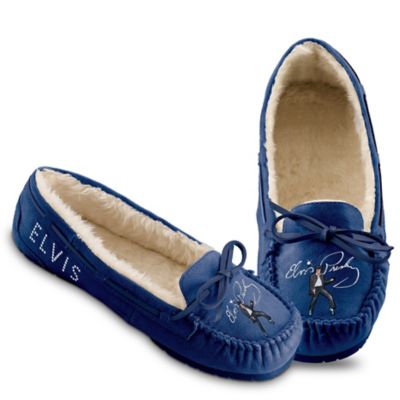 Nothing says "I love Elvis®" like a stylish pair of blue suede shoes! Introducing a first-of-a-kind fashion footwear tribute to the King of Rock 'n' Roll™ you won't find anywhere else - the Elvis Presley® "Blue Suede Shoes" Moccasins, from The Bradford Exchange. These mocs rock! And what a delightful way to display your devotion to the music legend with every step you take.Step into the luxurious faux shearling lining of these ultra-soft women's moccasins, handcrafted in genuine suede. They're adorned with eye-catching embroidered Elvis art and his replica signature across the top, while "ELVIS" is spelled out with scores of simulated jewels along the side. Reinforced with durable rubber soles, these impressive "Blue Suede Shoes" will have you up on your feet and dancing in no time. But Elvis fans everywhere are sure to want a pair, so you had better be on your toes. Order now!